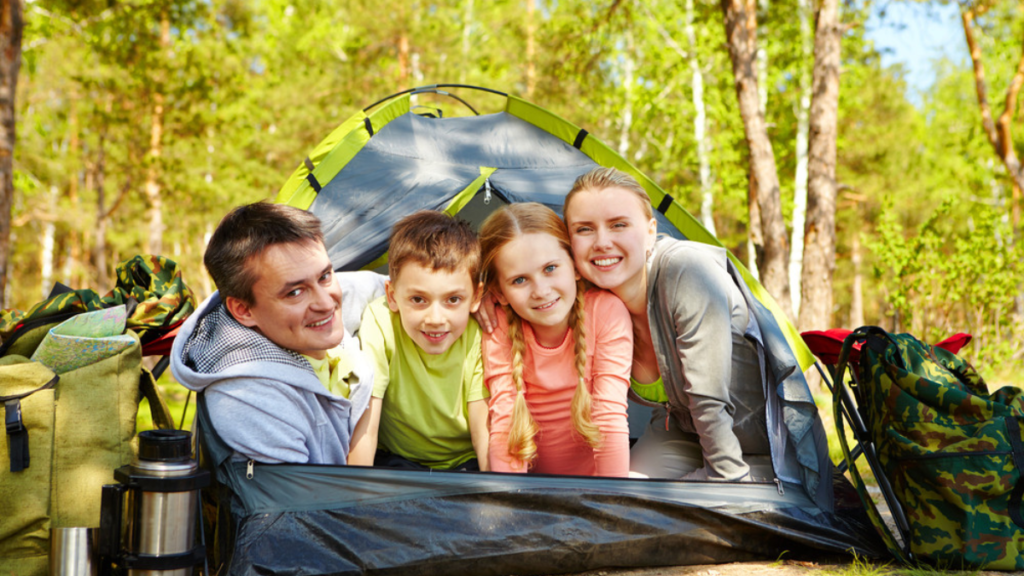 This past year has been hard on families, and the time that they did get to spend together was most likely difficult. Due to the COVID-19 pandemic and quarantine orders, everyone had to postpone or cancel many getaway plans. Because of this, people have been working remotely and children have been "distance-learning" for their school work. Our homes have become the offices and schools we normally visited every day. Why not take some time off for a family camping adventure?
As reported by two-thirds of employers, productivity has increased due to employees working remotely. This isn't necessarily surprising, since working from home allows for a more comfortable atmosphere, and provides a flexible work schedule rather than the typical nine-to-five daily grind. However, along with the comfort and flexibility that a remote career offers comes the problem of how to separate work from family life.
How about renting an RV for a family camping adventure?
There are around 16,000 publicly or privately owned camping grounds in the country. Planning a trip in an RV is an excellent way to spend time with the family due to the many quarantine restrictions, as long as the place you plan to go is not in lockdown. Renting an RV will open up those 16,000 locations affording you the luxury to choose some family fun. Yet, remember when planning a road trip to practice all COVID-19 protocols. Maintaining social distance, wearing face protection, and using sanitizers on frequently handled items are all extremely important practices.
Have a camp-out in the garden
Because of the pandemic, and restrictions placed on outdoor camping, it might not be possible to go on a real camping trip. Yet, there is another option closer to home. How about planning a family camping adventure in the garden? There are many fun and exciting gardening activities you can plan, such as a garden theatre. This can be fun for the whole family, as you and the children enjoy a family movie in the cozy comfort of your outdoor garden.
Gardening
Having a backyard or garden is all you really need for outdoor activities. That, and an active imagination. Plant some potted plants and teach your children how to maintain a garden. Gardening is full of surprises, so prepare to watch the awe in your children's eyes as they see their plants growing. Gardening will teach your children responsibility as they realize they are in control of the health, growth, and survival of each little plant they are growing.
Make safe driving a priority
If you book an RV for your road trip, be sure to make safe driving your number one priority. Every year, 3 million people are injured in car accidents on US roads. Careful driving means wearing your seatbelt and ensuring that everyone else does as well. Road trip accidents can be a disastrous occurrence for families if car safety isn't followed. When going on a road trip with the family, you want to return home with everyone safely. Keep in mind, even when you are having fun and laughing, keep your eyes on the road and drive safely. Car safety can be a game, depending on how playful you want to be about it.
We all need to remember to slow down and take a deep breath. Remember to take a break from it all and do something fun! Even though we are faced with challenging times, we must find a way to still enjoy ourselves. Show the kids that life can still be eventful even in the current circumstances. Rent an RV and take a tour of the city you live in, search out a quiet setting, and go for a family camping adventure at an outdoor camping location, or simply go camping in your own backyard. Whatever you decide, ensure to keep everyone's enjoyment in mind and leave the "office" behind.