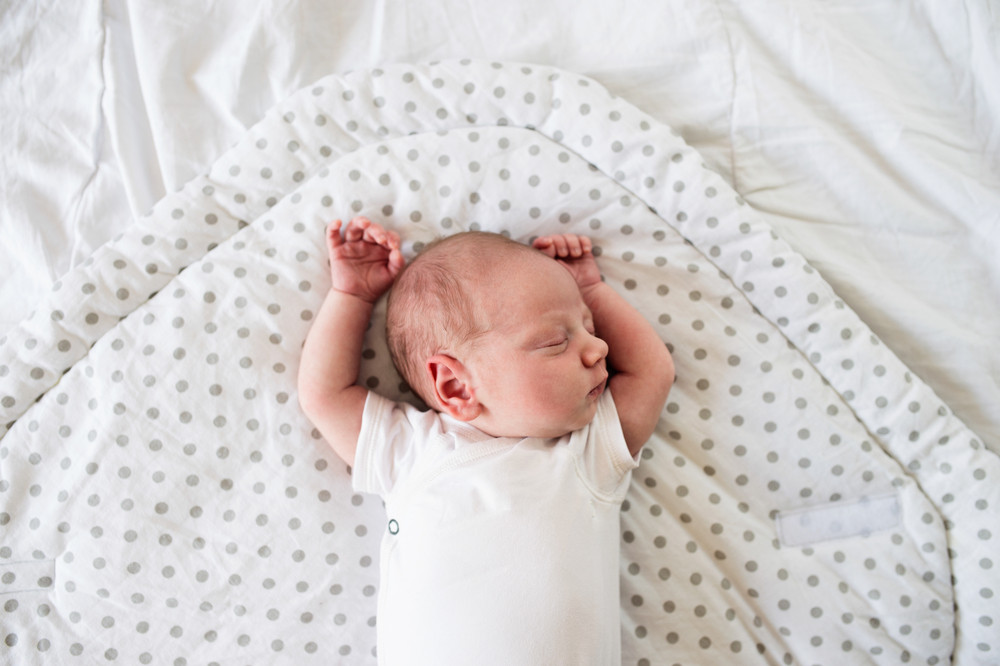 Right from the start, it's every parent's wish to have a great environment for their little bundle of joy. While decorating the nursery has traditionally been the new mom's role, dads are getting more involved because they now are spending a lot of time in this space too. Mom might want some specific things, but that doesn't mean that dad doesn't have opinions or specific wants and needs, like a good cozy rocking or glider chair for those 2 AM feedings.
To get some helpful ideas about how you can organize and decorate the nursery for your newborn, have a look at the five tips below.
Think about the layout and color scheme you want
The color scheme is important to start with because it will help you get everything in order and guide the purchases you make. Do some research on the colors that a majority of nurseries are painted in to find out what they imply. This way, you can pick what speaks to you. With the standard American home almost doubling in size since the 1950s and the average getting to almost 2,500 square feet, rooms are a lot bigger nowadays. This gives you a lot of design freedom and the ability to decorate and organize in a way that was not previously possible. More toys and furniture will mean an environment that's a lot more fun and functional for your baby.
Add storage bins and shelves
Bins are the ultimate storage trick for dads. Just aim and throw items in the bins for quick clean-up. Later, as baby grows, this will be the first clean-up task baby can help with. For ease and organization, add as many shelves and storage bins as you feel you will need. These can hold toys, blankets, clean clothes, dirty clothes, and even keepsakes you don't want to dispose of as your baby grows. While mom might prefer more designer options for storage, this is a good time to discuss cleaning styles and how you're eager to do 50% plus, but may have different standards than your spouse.
Look to thrift stores and boutiques for decorations
While brand new decorations are great, they will also potentially cost a bit more and may not be entirely original. For the ultimate cost-effective unique finds, check out the local thrift stores in your area. You can support a few of the 28 million small businesses in America by purchasing lightly-used decorative items that'll make your baby's nursery a one-of-a-kind room. When you're sitting in the nursery for hours at a time, you'll be glad the environment is cozy and inviting. It really does make a difference during those 3 AM feedings.
Consider soft lighting and nightlights
With a newborn, good lighting is important, and it needs to be balanced enough to provide visibility while not being too harsh. It may be a matter of simply buying softer lights or installing a new setup that will hold the number and type of lights you want. You may add a dimmer switch as well to make it easy to get the room as bright or as dim as you wish. The other option is to get nightlights, which are specifically intended to be soft and conducive to an environment for a sleeping baby. These may have soothing music or sounds that play whenever they're on to help the baby sleep better.
Prioritize safety
The final tip is to make sure the nursery is safe at all times. This could be done by installing carbon monoxide detectors and smoke alarms, for which you will ensure to keep the batteries functioning at all times. Also, ensure that any cables in the room are out of the way as well as out of sight because they may sag or be crushed under something's weight if they're not organized well. If they're in a place that receives a lot of foot traffic, they are also not going to last for very long, as their life expectancy is then cut in half.
Focus on the cables attached to the baby monitor you'll have in the nursery and make sure baby can not grab any cord or wire from inside the crib. Make sure not to stuff the crib full of toys and bedding, either since this creates a very real SIDS or suffocation risk. Anything that can fall or tip over in an earthquake or the baby can pull on, like a dresser, shelf, or TV, needs to be bolted to the wall for safety.
To improve your parenting experience with your newborn and to enjoy every moment you spend with them, organize and decorate as a team before your baby is born. With a well-organized and decorated space for your little one, everyone will thrive, making it an all-around win.