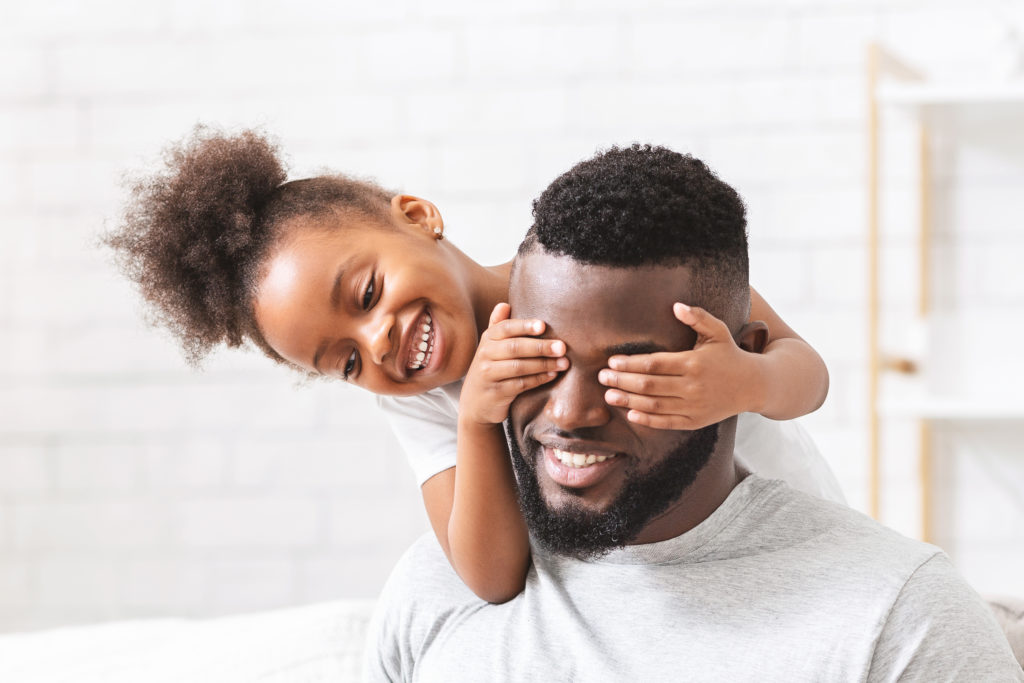 Most fathers are aware that, as we age, we're likely to develop problems with our eyes and eyesight. However, of the reported age-related eye diseases (AREDs) we might develop, cataracts are by far the most common, and it's estimated there are now around 30 million Americans living with the condition.
What are cataracts?
Cataracts are caused by proteins in the lens of the eye clumping together, often resulting in a visible clouding over the lens. This bond of proteins usually results in significant eyesight problems (listed below) but are typified by a blurring or clouding of vision. Cataracts can occur in one or both eyes and can strike as early as the age of 40, meaning fathers shouldn't just wait until they're 'old' to schedule an annual eye exam. Cataracts can only be fixed with corrective surgery, with the chances of it being more successful increasing the earlier you catch it. This means fathers of all ages should definitely consider their eye health as early on as possible to safeguard their vision for when they get older.
What causes cataracts?
Unfortunately, there is no conclusive evidence to explain why we develop cataracts as we age. However, there is a suggestion that many contributing factors are lifestyle based. This means, for fathers to prolong their vision, they should avoid bad habits such as excessive drinking and smoking, as this will ensure that your eyesight is good enough to better interact with your children and actually see them grow up.
Some of the main factors that cause cataracts are believed to include the following:
Smoking cigarettes
Injury to the eyes
Prolonged use of steroids
Alcohol abuse
A prevalence of cataracts in your family
Exposure to radiation
Too much time spent in the sun without eye protection
Tell-tale signs you may be developing cataracts
There are some common tell-tale signs that might suggest you could be developing cataracts. If you experience any of the following, you should visit an optometrist immediately:
Cloudy vision: it's very common for cataracts to cause a blurring, dimming, or clouding in vision.
Reduced vision at night: cataracts can severely limit vision in the dark—making tasks such as driving extremely dangerous.
Light sensitivity: sufferers of cataracts often complain of an over-sensitivity to bright lights.
Difficulty reading: the cloudiness of cataracts can impair your reading vision.
Halos: cataracts can cause light dispersal around bright objects, rendering a halo effect.
Frequently upgrading glasses: if you find you frequently have to increase the strength of your glasses, you may be developing cataracts. It's not enough to just buy a cheap pair of supermarket glasses—instead, visit an optometrist for a full diagnosis.
Double vision: the diffraction of the lens caused by cataracts often results in sufferers experiencing double (or even triple) vision.
Experiencing yellow-tinged sight: the protein that causes cataracts can often turn yellow or brown, which causes the light entering the eye to take on a similar yellow tint.
Since the risk of cataracts is hereditary, it's important as a father to know the signs so you can catch and diagnose it. Not knowing about the medical issue can put your own children at risk, but by being aware of the issue, you can put in measures in place to hopefully protect their eyesight too. 
Diagnosing and treating cataracts
By far the most important step in treating cataracts is to regularly visit an eye specialist. Optometrists are highly skilled professionals trained to diagnose and treat potential issues before they develop and become a problem. As cataracts are most common in our mature adulthood, you should make regular appointments with your eye specialist. For the over 65s, this is suggested to be every one to two years—but you should start regularly visiting an eye consultant regularly from age 40.
The treatment of cataracts involves a relatively simple operation to substitute the existing natural lens of the eye with a new artificial replacement—for example, the PanOptix trifocal lens.
The vast majority of cataract patients experience little to no discomfort or pain, and the operation is almost always performed under just a local anesthetic.
Best of all, the surgery is extremely low risk but has an astonishingly high success rate of over 90%. In the US alone, it's estimated that around 3 million cataract operations are performed every year, restoring near-perfect vision to patients.
In summary, by undergoing regular eye checks and being aware of the early symptoms of cataracts and other AREDs, you can help to prevent problems with your vision in later life, meaning that you can raise your children without issues or limitations.