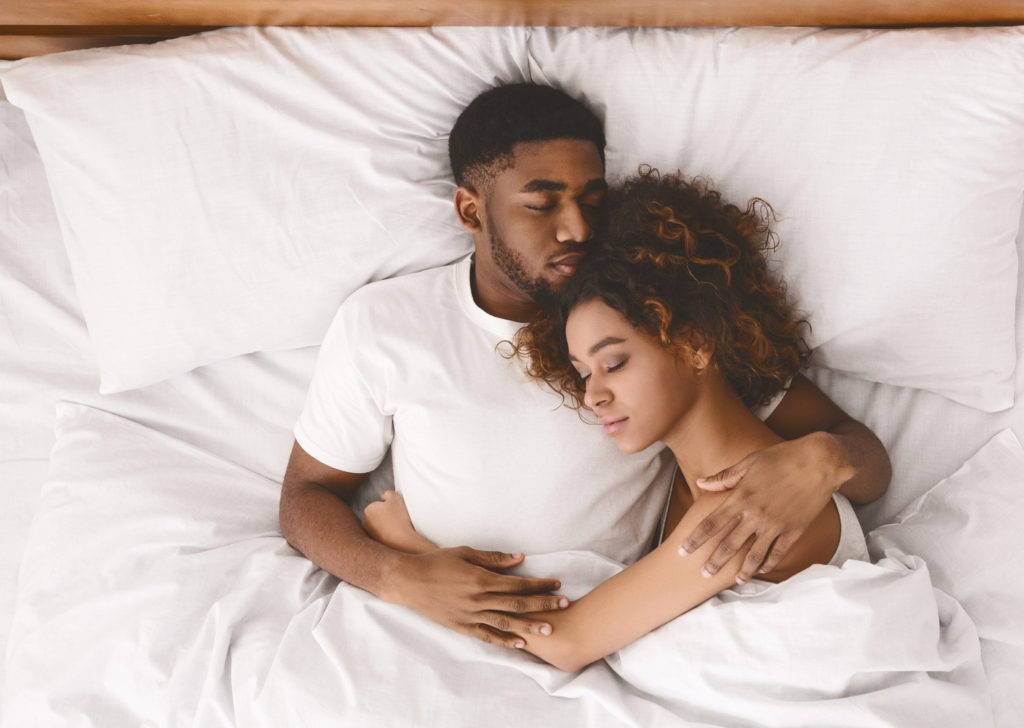 As billions worldwide take to seclusion during the coronavirus pandemic, it seems that now would be the perfect time for couples to make the most of their private moments together. Instead, money worries, stress and anxiety are disrupting our day-to-day lives, creating intimacy issues. It's perhaps not surprising that divorce rates skyrocketed in Wuhan, China when the recent quarantine was partially relaxed.
Sex is a great stress reliever during the best of times, but when you add children, pregnancy, and the threat of COVID-19 into the mix, it can be difficult to focus and enjoy each other. Situational impotence, erectile dysfunction (or ED) can happen to every man at any age. It is a perfectly natural response to multiple stressors. However, try telling that to the guy unable to get or maintain an erection during the throes of passion. For most men, it is embarrassing and difficult to discuss with even the most understanding partner.
Coronavirus and ED
What can couples do to treat short-term – or even long-term – erectile dysfunction and even lack of desire, in these worrying times?
Cut out alcohol and drugs. While alcohol and legal marijuana can be tempting to ease the anxiety of the pandemic, any anti-depressant can impair sexual performance and even desire. Limiting or cutting them out altogether is a good start.
Find substitutes for the gym. The proper amount of blood flow is key to an erection, so regular exercise will help maintain performance in the bedroom as well.
Eat healthy. Snacking and an overly fatty diet will make you feel sluggish and less interested in sex. Longer–term, a fatty diet can lead to more chronic blood flow issues that can have an effect on erection strength.
What you can do today to stimulate stronger erections?
Medications such as PDE-5 inhibitor drugs Viagra, Cialis and Stendra are popular options with proven results for many. While these will work for situational ED, men may not want to risk possible side effects, drug interactions or health complications when they are used regularly.
Skip the wine at dinner. Try skipping the alcohol or the weed for three days to see if this will have an effect on either desire or strength of erection.
Restriction rings such as Giddy's medical device Eddie are a natural remedy for short-term impotence that are already proven to be a safe alternative to drugs and supplements…used with a penis pump for extra-added oomph, rings are a body-safe, over the counter method to fight ED. Giddy also has a good video series on the causes and treatments of ED.
Take a break from the porn. Another external factor that can contribute to ED is a pornography fixation. While there are plenty of couples who watch porn together for mutual enjoyment, many men that view a considerable amount of it while masturbating tend to develop distorted notions and undue expectations of sexuality from their partners in order to achieve climax. Those who watch a lot of erotic entertainment might want to scale back and see if it helps their real-world encounters.
Turn off the news. Continuously fixating on the end of the world as we know it, especially before bedtime, will not put either of you in an amorous mood. The anxiety of Coronavirus and ED are a bad mix.
Longer term fixes
1. Try discussing it with your spouse. Rather than avoiding sex, which can become a relationship issue in itself, talking about it can help. First of all, your partner may be thinking it's all about her desirability and whether you still find her attractive. Communication with your partner is a great help when it comes to diffusing the situation and relieving any possible guilt, resentment or worry in relationships.
2. Find someone to talk to. Untreated depression, anxiety disorders, confidence/self-esteem issues or other psychological factors may be lurking in the shadows, and therapy – one-on-one or couples' counseling – can help.
While life on lockdown is going to be challenging at times, managing stress correctly and sharing worries with your partner is important during this time in order to break through mental and emotional barriers and get back on track to a fulfilling sex life. Coronavirus and ED do not have to go hand and hand.