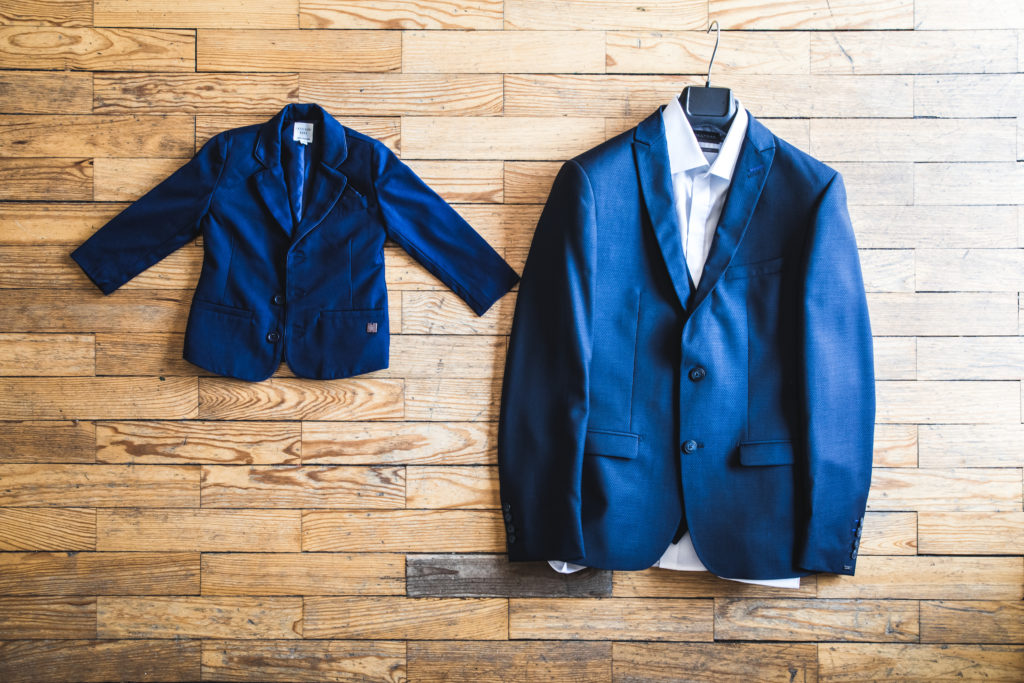 Calling all single dads! Are you ready to do a massive overhaul of your wardrobe? Is your lack of fashion and style perhaps putting the wrong impression out there? Do you feel like you're not making the best first impression on meet-ups and dates simply because you don't know how to put together a high-fashion style? Rather than just give up and carry on with the wardrobe you have, why not take a little time to make some changes, update your wardrobe, and in fact elevate it in terms of fashion.
Of course, coming to the conclusion that it's time to change up your wardrobe is one thing; actually doing it is an entirely different beast. Where do you start? What are the key items to pick up in order to build a high-fashion and trendy wardrobe that suits and flatters you? Here we'll take a look at some very basic steps that you can start to take right away that will help you revamp and, in fact, drastically improve your single dad wardrobe.
Amp Up Your Casual Wardrobe
While your first thought may be to invest in all new suits, shirts, and ties for work, in reality it's probably your casual wardrobe that needs the biggest overhaul. Men are notorious for just grabbing whatever fits off the rack without giving much thought to current trends, what is stylish at the moment, and of course what flatters them most. Now is the time to change up your way of thinking.
A casual wardrobe has the ability to be just that – casual – but in a way that looks extremely well thought out, proper fitting, and speaks to your own personal style. Your casual wardrobe can really make its own fashion statement and create the kind of confident first impression you want to put out there.
So where to start? A great place that isn't intimidating is your footwear collection. Designer sneakers are one of the easiest and most impactful pieces you can add to your casual wardrobe.
Take for instance the Fendi sneakers available online through SSENSE. They feature a wide variety of Fendi sneaker styles in all different colors and cuts, which means you're going to find at least a pair or two that work with your look. This is a great way to be comfortable while running around after the kids, but ooze style and high fashion at the same time.
And it doesn't stop at footwear; you can also amp up your collection of joggers and sweatshirts. The first rule in looking for high-fashion is to ensure you're not wearing oversized items. Buy the size that fits you correctly. From there, you can start to look at the various designers and what they offer in their casual lines. They tend to feature more form-fitting cuts, higher quality material that just drapes nicer on the body, and the hottest colors, prints, and textures.
Get Into Color Blocking
If your big issue is putting an outfit together, not knowing what colors and prints work together, you can get into the habit of color blocking. Color blocking looks incredibly high-fashion and sophisticated, yet it is probably the easiest way to style an outfit. All you have to do is choose items in the same color tone and family to create a monochromatic look. The end result is something you'd see on a fashion runway.
With that said, there are a couple of tricks to follow. Ideally you want to choose neutral colors for this fashion trick. Try not to rely on black all the time; instead try color blocking with brown, olive, camel, tan, ivory, white, navy, or gray. Don't forget: just because you are sticking to one color palette, this doesn't mean you can't mix various fabrics and textures. This will add interest to the outfit.
Accessories Work for Men Too
If you've been under the impression that accessories are just for the ladies out there, it's time to think again. In fact, accessories are a really simple and instant way to elevate your look. Accessories can include a designer watch, a high-end stylish belt, a fabulous hat that makes a statement, and scarves that you can pair with blazers and jackets. There are actually a large number of men's accessories that you can invest in that will truly give personality to each of the outfits you create.
Letting Your Inner Fashion Icon Out
So, if you're a single dad and you've been feeling like you're stuck in a style rut, it's time to break free and let your inner fashion icon out. Dressing in a more stylish, high-fashion way helps to create a sense of confidence, which is an extremely attractive trait. Looking good helps you feel good, and every aspect of your life will benefit when you feel good about yourself.