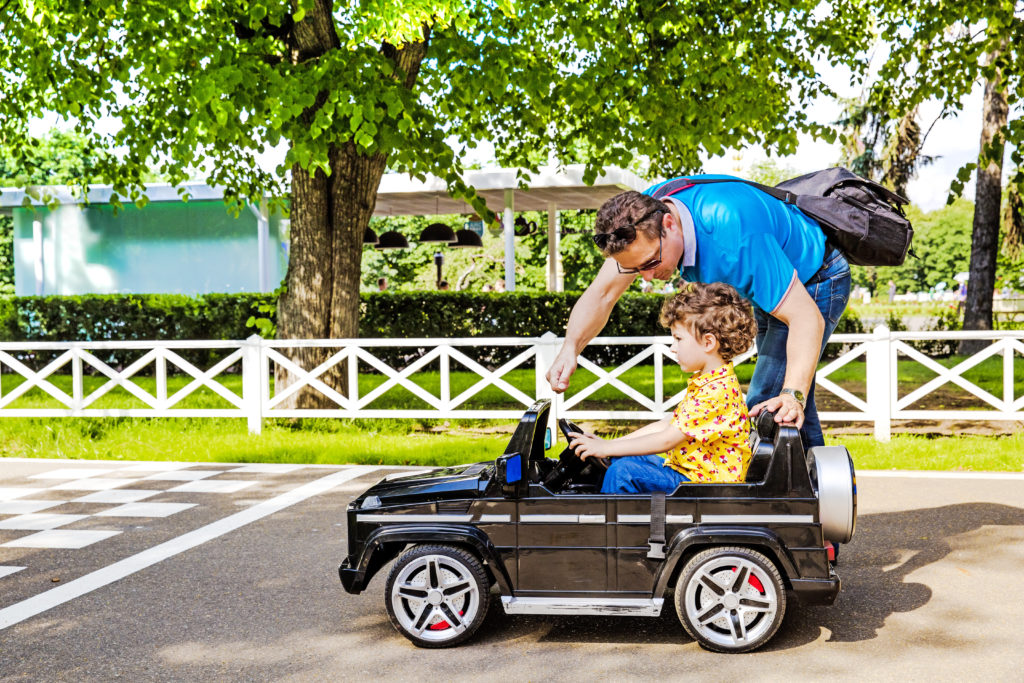 As 2021 starts to unfold, most parents are looking to plan ahead to make this year more enjoyable than the last. With the lack of children's parties, playdates, and vacations, many feel that it is going to be a year of making up for lost time. More outings, time spent with friends and family when and where it is safe to do so, and some pretty awesome toys are things that many parents are looking forward to sharing with their kids this year.
While there are many things that you might plan to do with your family to make sure that the new year is filled with fun and exciting times spent together and with friends, you might be on the hunt for the perfect deluxe toy for your child. Things like electric cars and scooters are set to be big winners this year as they can encourage kids to get out and about in the great outdoors. Adventure, fun, and excitement are what these toys are all about.
If your goal is to make this year more enjoyable than the last for your kids, look no further than these top super deluxe toys for kids.
Electric Cars
You might be a good ten to fifteen years away from letting your child get behind the wheel of a car for the first time, but that doesn't mean that you can't start sharing your interest in cars with them right now. Most kids are understandably fascinated with cars and wonder what it is like to sit behind the steering wheel and be in control of something so large. For this reason, most kids would love the chance to experience this on a small scale with their very own car.
Electric cars for kids are some of the most popular deluxe toys out there. The ultimate toy for getting out and about and exploring their surroundings, these cars are perfect for any child who is interested in learning what driving is all about. They can have a bit of control driving the car themselves, and you can have the peace of mind that comes with knowing that such a cool toy has been designed specifically with their age group and safety in mind.
Some cars are made to handle rougher terrain, while others are perfect for your regular walks through the neighborhood. Others come with a remote control that you can use if your child isn't quite ready to drive solo yet. With such an awesome toy, you can help them learn just how fun driving can be from the safety of a car that has been made to maximize the safety and enjoyment of your little one.
Electric Scooters
Scooters have been a popular toy among kids for a long time. Parents love how they encourage kids to get outside and explore, while kids naturally love speeding down the sidewalk and learning simple tricks. You can help your child take this enjoyment to the next level by opting for an electric scooter this year.
Depending on what model you go with, you will most likely need to go over a few safety basics with your child before letting them out in the open. Some pack surprising power, and you want to ensure that your child knows how to control that power! Like anything that comes with a motor, it can be all too easy for young children who are still developing their hand-eye coordination to lose control.
Nevertheless, such scooters are designed with young riders in mind, so as long as they are taught how to be aware of others around them and that they should always wear a helmet, an electric scooter can end up being your child's favorite new toy of 2021. This will certainly be a toy that makes those daily walks far more exciting for your little one.
Electric Boats
If you live close to the water, then perhaps you might be looking for a deluxe toy that allows your little one to have even more fun at the lake this year. An electric boat is a classic toy that brings endless enjoyment and fun to your days at the lake.
These days, electric boats pack much more power and speed than they once did. You will have so much fun teaching your child how to control their boat with their remote controller and watching them challenge their friends to boat races. You might even find yourself purchasing one for yourself so that you can take part in the fun as well.
If your child wants to take their boat for a solo mission, you can set up obstacle courses in the water for them to maneuver around. Other floating toys and little buoys can come together to make an awesome obstacle course for your child to navigate their electric boat around and through.
Underwater Drones
It isn't too difficult to understand why so many people are fascinated with drones. Being given a chance to take an overhead view of one's surroundings was once an unheard-of concept. Even if your drone isn't equipped with a camera, flying a drone gives you far more control than things like kites or electric airplanes ever could.
With so many people enthralled with the concept of drones, it is no surprise that there are now deluxe drones that can be used underwater. An underwater drone is another excellent toy to get for your child this year if you live near the water and plan on spending a great deal of time on the lake.
An underwater drone allows you to explore far more of your surroundings when you are out at the lake than you would have ever thought possible. Taking a look at what wildlife and vegetation are thriving just below the water's surface will captivate your child. If your drone is equipped with the right type of camera, you might even be able to capture some incredible images that your child can cherish for years to come.