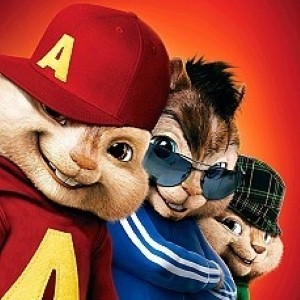 Rating: PG
Genre: Family and Kids
Release Date: December 23, 2009
Running Time: 88 minutes
Child-friendly?Alvin and the Chipmunks: The Squeakquel is the second animated film featuring talking and singing chipmunk brothers Alvin, Simon and Theodore. The movie contains a good deal of verbal and slapstick humor but is relatively tame. Besides some flirting, suggestive dance moves by the new female chipmunk group and a few crude jokes, the movie is relatively kid-friendly. It is recommended for kids aged 5 and older.
In Alvin and the Chipmunks: The Squeakquel, Alvin, Simon and Theodore find themselves being cared for by a twenty-something nephew of their friend, Dave. The boys have to go to school for the first time and are tasked with saving the school's music program by winning the $25,000 prize in a battle of the bands. But the Chipmunks unexpectedly meet their match in three singing chipmunks known as The Chipettes – Brittany, Eleanor and Jeanette.
By going to school, the boys discover girls, are faced with bullies and deal with peer pressure. Alvin joins the school's football team and has to choose between the game and the big talent show and his brothers when a game lands on the same day as the big battle of the bands competition with the Chipettes.
Directed by Betty Thomas, the film features Jason Lee, Zachary Levi and David Cross as well as the voices of Justin Long, Amy Poehler, Anna Faris and Christina Applegate.
The humor is harmless for the most part and there are some positive messages that come out of this admittedly silly movie. It focuses on family, togetherness and acceptance and deals positively with school and peer pressure.