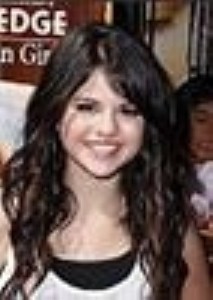 The title says it all – any father who is tired of the same old Cinderella-meets-prince formula may want to steer clear of sitting through all 92 minutes of this film.
That said, the movie offers plenty of ingredients that are sure to appeal to tween and teen girls: Disney star Selena Gomez, a cute male teen heartthrob, and singing and dancing galore. Renting this DVD could be just the ticket for dads looking to earn extra points on a father and daughter bonding night.
Gomez plays a young girl named Mary who is forced to do housework while her guardian – and the guardian's twin daughters – enjoy the good life (sound familiar?)
However, Mary's luck changes when she attracts the attention of a handsome pop singer at her school's costume ball.
Rushing home, she drops her music player on the floor, which is the only way the star can identify the girl of his dreams.
There is little in this movie that could be objectionable for kids aged nine and above, although some fathers may be uncertain about the inclusion of sexy dance moves and several scenes of girls fawning over a pop star.