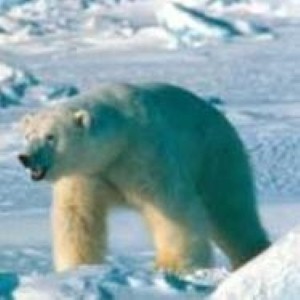 Rating: G
Genre: Documentary
Release Date: April 22, 2009
Running Time: 96 minutes
Child-friendly?Parents with younger children should be aware that Disney's Earth shows a year in the life of certain animals, which includes some deaths. There are scenes which could be described as scary where a predator is chasing another animal as well as one where an animal dies of starvation. These scenes may be disturbing to younger audiences, especially if they haven't been introduced to the concept of death. Aside from that, there aren't any other surprises. Probably appropriate for ages 6 and up.
With the popularity and profitability of similar documentaries such as March of the Penguins and Planet Earth, which aired on the Discovery Channel, the appeal for Disney's Earth should be high for anyone who likes nature and animals.
Three family stories are told throughout the film: a family of polar bears trying to survive in the Arctic Circle, a humpback whale and its calf swimming toward feeding grounds and a mother elephant trying to guide her calf across a desert for water. Other smaller stories round out the three main plots, which can produce laughter and tears.
Why tears? The documentary follows these animals for a year and within that time, as some children may know from The Lion King, the circle of life occurs, which means some of the animals depicted on the screen will die.
Some die of natural causes, others because they were hunted by bigger animals. However, Disney makes a point not to show any of the gore, and makes sure those stories are rounded out by one of triumph soon after.
However, younger children who may not have a lot of experience with animals or death may find these scenes scary and hard to watch.