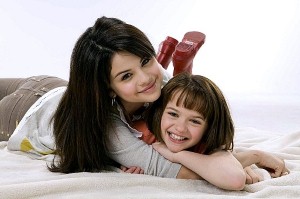 Rating: G
Genre: Family/Comedy
Release Date: July 23, 2010
Running Time: 104 minutes
Child friendly? Ramona and Beezus is a live-action film based on the bestselling characters made famous by Beverly Clearly. It revolves around Ramona Quimby, a rowdy third grader, and Beezus, her elder teen sister. The film follows Ramona as she gets herself into different hijinx, as well as how she deals with her father losing his job and Beezus' sudden interest in boys. Parents should also be warned that the film touches on the adult topic of a parent losing their job. Recommended for children ages 3 and up.
Joey King may not be a household name at the moment, but if there's any young whippersnapper who is going to fill Dakota Fanning's shoes, she's got to be it. The expressive 10-year-old actress gives the performance of her little lifetime in Ramona and Beezus, a film that both kids and parents can relish.
Based on the award-winning, bestselling children's novels by Beverly Clearly, Ramona and Beezus takes place as the middle Quimby daughter, Ramona (King), is in the third grade. With her elder sister Beezus (Selena Gomez) in the throes of puberty and nursing a serious crush on neighbor Henry Huggins (Hutch Dano), and her infant sibling stealing her thunder, Ramona naturally feels like an outcast.
Of course, like most little girls, Ramona channels her energy into some unfortunate shenanigans. When she gets mad at her parents, mom Dorothy (Bridget Moynahan) and dad Robert (John Corbett), she squeezes a tub of toothpaste in the sink. When her Aunt Bea (Ginnifer Goodwin) starts dating old beau Hobart (Josh Duhamel), she winds up spilling paint all over the guy's SUV. After her pops loses his job and tension in the family runs rampant, the tiny little thing threatens to run away.
Lighthearted and goodnatured, Ramona and Beezus will have kids rolling in the aisles and parents smiling along with them. After all, doesn't everyone with a third grader know the drill? Pre-teens can also come along for the ride, as they will certainly relate to Beezus' boy-crazy ways.
The film was specifically adapted from one of Clearly's most emotional stories, Ramona and her Father. If that isn't a sign that dads can enjoy this delightful film with their children, then what is there?