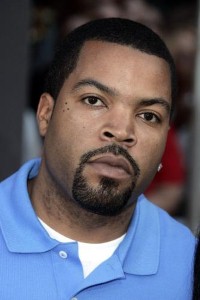 Dads who are searching for a good father-daughter bonding movie need look no further than new children's sports feature The Longshots, which is based on an inspiring true story.
Jasmine Plummer is one of the uncool girls at middle school until her unemployed uncle discovers her underutilized talent for throwing a football.
Uncle Curtis, played by Ice Cube, then convinces the local Pop Warner coach to make the 11-year-old the back-up quarterback on his all-boys team.
The rest of the underdog-makes-good story may be a bit predictable, but its heart is large enough that audiences of all ages and genders will find themselves rooting for Jasmine and her team.
Fathers can be assured that there is no sex or violence in this PG-rated film, but there are characters who are depicted as alcoholics, drinking out of brown paper bags to forget their troubles.
However, these characters ultimately redeem themselves and find inspiration from more wholesome pursuits.
A scene in which a likeable character has a heart attack may also be disturbing to the youngest viewers, but luckily his story has a happy ending as well.