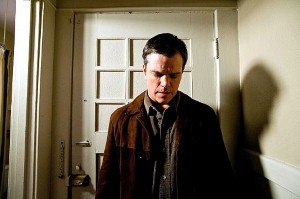 Rating: PG-13
Genre: Drama
Release Date: October 22, 2010
Running Time: 2 hours, 9 minutes
Child-friendly? Recommended for ages 15 and up.
Let's face it: Matt Damon may be responsible for bringing the kickass character Jason Bourne to life, but to most of the world, he will forever be pegged as that dude from Boston who starred in a movie about a janitor-turned-genius. Aside from that, he's known for having great acting skills, being best buds with Ben Affleck, and dating a few not-so-notable women.
In other words, the guy is boring.
To be fair, he isn't the one responsible for making Hereafter the snoozefest that it is. Yes, it was directed by former Dirty Harry himself, Clint Eastwood, and sure, it has a slew of beautiful women in its cast. For many men out there, that may not even matter – the storyline is so hokey, this may be the first time boredom trumps over boobs.
The film opens in Indonesia, where Marie Lelay (Cecile de France), a famous French television celebrity, is vacationing with her boyfriend. Before you can say "bonjour sweet stuff," a tsunami pummels the town and people are dying left and right. Wonder where they got that idea from?
Marie is one of the people who almost drowns in the incident, yet she is miraculously resuscitated and brought back to life. Still, the woman is convinced she briefly experienced the afterlife, and soon becomes obsessed with what she saw.
So where does Damon fit into all of this, you may ask? As it turns out, the guy is a retired psychic. He's convinced that he can "see dead people" so to speak, and is tired of it. Will his paths cross with Marie?
You probably know the answer. And you probably have realized by now that between the cheesy TV trailers, the casting of an A-list actor like Damon and Eastwood's respectable name splashed all over the movie posters, your family is going to be begging you to take them to this one.
Just sit tight for two hours and remember – there is life after Hereafter.
Child-friendly? Hereafter is a film that deals with – what else? – the afterlife. It stars Matt Damon as a psychic and some French chick as a woman who gets to see a glimpse of what happens after you die. The film contains complex themes, harsh language and scenes involving disasters and accident images. Recommended for ages 15 and up.