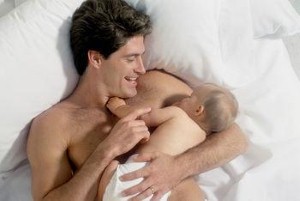 Fathers who are hoping to give their newborn baby a unique name may want to steer clear of Jacob for a boy or Emma for a girl.
According to the Social Security Administration, both names continue to be the most popular in the country, with Jacob standing strong for a decade and Emma edging out the 12-year reign of Emily.
The administration's announcement also revealed two other names that were on the upswing, possibly because they are the names of two of the more popular people in the country.
Barack reportedly moved up a record 10,126 places (though it's still far behind at 2,409 on the list), most likely thanks to President Barack Obama's historic White House bid last year. For girls, Miley moved up 152 spots to the 127th spot, no doubt due to the increasing popularity of the teenage singer Miley Cyrus.
Despite these figures, some fathers may want to use their parenting skills to choose a baby name with a symbolic or personal meaning to the family, rather than striving for something different and unique.