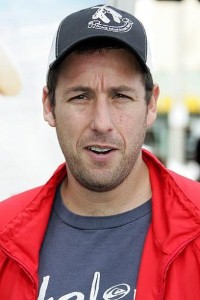 Comedian and actor Adam Sandler says making sure his two daughters (Sadie, 4, and Sunny, 2) have a normal upbringing, is important to him.
"The idea of my kids being spoiled, I go to sleep thinking about it and I wake up thinking about it," People.com reports Sandler recently told the Toronto Sun. "I try to do the right thing, but with the amount of money I have, it's difficult to raise the children the way I was raised."
The 43-year-old actor says that he and his wife, Jackie Titone Sandler, are working hard to ensure their daughters realize how privileged they are.
"I took away the West and North wing of the house from those guys. They're not allowed in there, and so far I think that's working," he joked to the news source.
Sandler's latest movie, Grown Ups, which stars Chris Rock, Kevin James, David Spade and Rob Schneider, is in theaters now.
The funnyman also told the publication that his busy movie schedule may be a bit confusing for his daughter Sadie.
"Every time I talk about Grown Ups coming out, she goes, 'Jack and Jill?' 'No, we're going to do Grown Ups first.' 'And then Jack and Jill?' 'Well, no. I'm doing one with Jennifer Aniston, that's gonna be good.'"