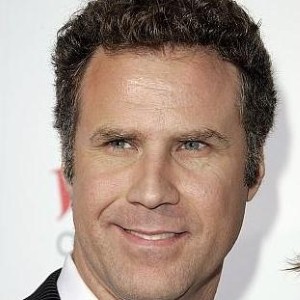 Funnyman Will Ferrell says he'll do a lot of things for his kids – sons Magnus, 6, Mattias, 3, and Axel, 7-months – except for changing diapers.
"I refuse to do it," he recently told People magazine. "I let my wife do it. I'm not so good with it."
Ferrell says he is very involved with the boys' nighttime routine instead.
"It's pretty simple at our house: it's dinner, bath time, bedtime stories and then bed. I read to them and do the funny voices. They seem to like it," he told the news provider.
Still, the actor, who's currently starring in the dark comedy Everything Must Go, has said his sons don't think he's funny.
"Every time I ask, 'Do you think I'm funny?' They're like, 'Not really,'" he recently told HollywoodLife.com.
Funny or not, Ferrell credits his wife of ten years, Viveca, with keeping their household running smoothly.
"I'm so happy that I have my beautiful wife to share my life with and raising our sons. She runs the household and does a great job. I couldn't do it without her," the 43-year old told People.