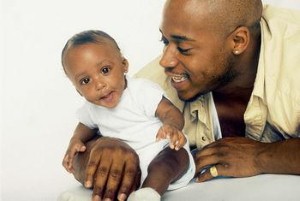 While there used to be a societal pressure placed on men to be the sole breadwinners in their families, the antiquated practice has long since gone out of favor. In fact, according to recent studies there is a growing number of so-called stay-at-home dads who are taking time off from work to be with young children.
There are a number of different causes for this trend, including the recent economic downturn. Currently around 158,000 fathers stay home to care for their kids, The Washington Post reports. Although some may consider the role to be emasculating, experts say pride should be placed on the back burner as all that really matters is the wellbeing of the children.
"The message to this new wave of suddenly unemployed fathers is that you still have something to contribute to your family," parenting expert Jeremy Adam told the news source. "It's a pathway men can step into that they didn't have before."
However, dads who've decided to stay at home for the time being don't need to consider their careers to be defunct. Keeping in touch with colleagues, staying up-to-date on the goings-on in their fields and building their resumes by volunteering are a few ways that dads can keep their skill sets sharp and marketable.