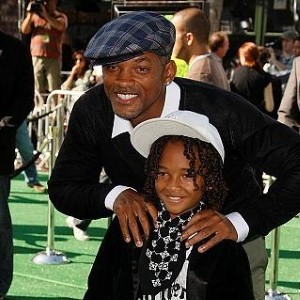 It's been a long time since Will Smith was born and raised in West Philadelphia, and now the rapper-turned-movie-star is in the middle of raising his own kids, both of whom are successful in their own right. Jaden, 12, has a promising movie career and 10-year-old Willow is following in her father's footsteps in the music industry.
Both have been the beneficiaries of the lax parenting style advocated by Smith and his wife Jada Pinkett Smith, who try to refrain from setting any strict rules for their talented offspring. Even so, Pinkett Smith told Style magazine that she and Will both offer their children guidance as to how to best navigate show business, since they've both been their before.
"We come up with agreements," Pinkett told Style magazine. "Kids are little people, and we're in life to guide them. Trying to rule someone is always an illusion, and it's no different with children."
Jaden recently starred in the 2010 remake of The Karate Kid, and Willow made waves earlier this year when the video for her debut song "Whip My Hair" became an internet sensation.