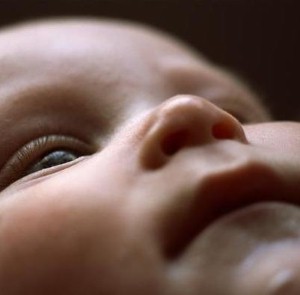 What if you and your pregnant wife could choose the eye or hair color of your unborn child ahead of time?
A Los Angeles fertility doctor is causing considerable debate after announcing he is close to being able to offer these options to parents.
"I would predict that by next year, we will have determined sex with 100 percent certainty on a baby and we will have determined eye color with about an 80 percent accuracy rate," Dr Jeff Steinberg of Fertility Institute told the Early Show.
Some are questioning whether making these choices is a good use of parenting skills. Critics suggest that these so-called designer babies will turn children into commodities or create a society in which certain traits – such as red hair – carry a stigma.
There are also concerns that because of the high cost involved, wealthier families will be able to make choices that are not available to others. The service is said to cost about $18,000.
Steinberg said the technique – known as pre-implantation genetic diagnosis – could be used for both medical and cosmetic reasons.
For example, he suggested to the BBC that mothers and fathers may want a child with darker skin if an older sibling has already developed a melanoma.