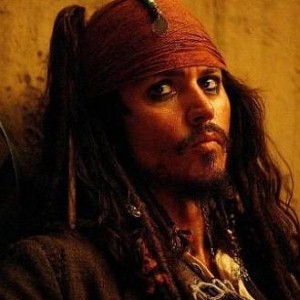 Most kids would love to have a dad who plays Captain Jack Sparrow, the swashbuckling star of the Pirates of the Caribbean movies, but for children of Johnny Depp, there is another movie icon they prefer – Spider-Man.
The lack of love for Captain Jack may be a result of the simple lifestyle that Depp likes to lead with his kids. Along with being one of the coolest dads on the planet, Depp is also one of the most popular leading men in the movie industry, and he stars alongside fellow famous parent Angelina Jolie in his latest movie, The Tourist.
But despite being one of the wealthiest actors in Hollywood, the 47-year-old actor told The Sun that privacy, and not opulence, is his chief concern.
"We're not on any millionaire trip and we try to give our children as normal a life as we can," he told the news source. "The money buys privacy, security and independence."
Depp has two children with his longtime partner Vanessa Paradis, 11-year-old Lily Rose and 8-year-old Jack, and he says that they are responsible for being a calming presence in his life after a somewhat restless youth.