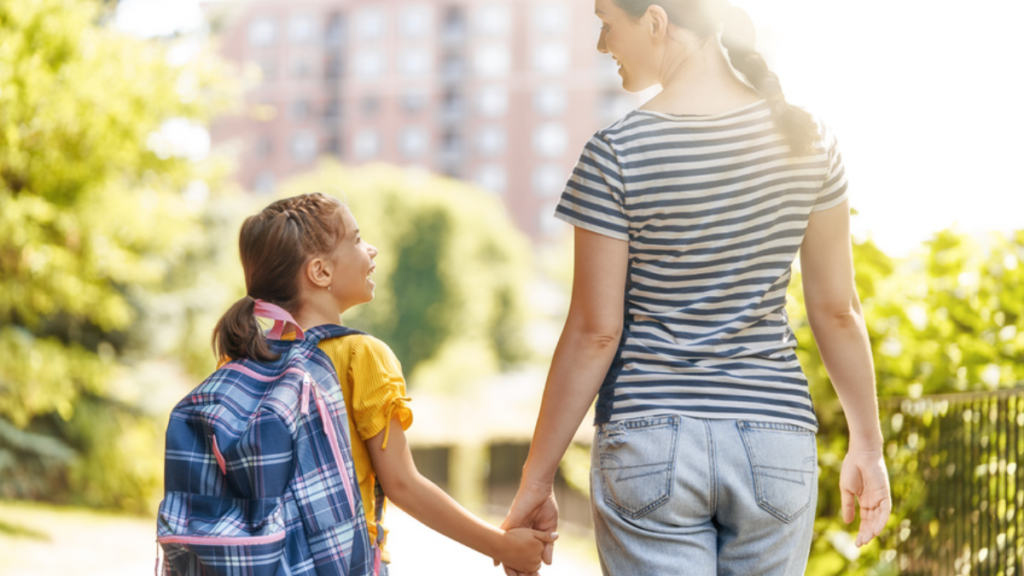 Whether you're moving just after separating from your child's other parent or if you've been separated for some time and you are moving once again, moving is a stressful experience. Although the average American moves around 12 times in their life, that doesn't mean that it necessarily becomes easier after a few moves. When you're co-parenting, there can be other challenges that arise during a move, but here are a few things to keep in mind to make the process simpler.
Coparenting: Communicate from the start
The key to successful co-parenting is having an open line of communication when it comes to anything that will impact your kids. Make sure that you're communicating with your co-parent as soon as you are starting to seriously consider moving. Things like your custody and child support arrangements could have temporary, or even permanent, changes because of your move, so you'll want to make sure you're talking about every potential issue before it becomes a real one.
You should also make sure that you tell your kids about the move as soon as you know it's definitely happening. Your kids might have a strong reaction to a potential move, especially if it impacts something like where they go to school, so giving them time to get used to the idea can be very helpful. If they have any questions, make sure to answer them to your fullest ability, and remember that it's okay to tell your kids that you don't know the answer sometimes. Try to frame the move as a new adventure and an exciting opportunity by focusing on the perks of moving instead of the downsides of it.
Include your kids in the process
One thing that can help a lot with making your kids less anxious or worried about a move is to include them in the process. If you're going to look at open houses, you can bring your kids along to let them look around and get their feedback on the houses. It's going to be their home as well, so their opinion does matter. Kids have a unique way of looking at the world, and they may even notice something that you didn't.
Once you have an offer accepted on a home or a rental application accepted on an apartment, you can have your children start planning how their bedrooms will look. Letting them plan their room will give them something to be excited about for the move.
Start packing ASAP
Packing is a time-consuming process, and you should start as soon as you have a concrete moving date. Try to pack as much as possible when your kids aren't around so that you can really get into the packing zone without distractions. If your kids are old enough to pack their own rooms, you can have them do that, and you can also encourage them to get rid of things they no longer use or want. Giving them a goal — like getting rid of one box of toys — can make it easier to downsize some during your move. Moving is a great chance to declutter and encouraging your kids to help with that will give them a specific task to help with the move.
Make a moving week plan
The week of your move will probably be a busy and chaotic one. With most of your possessions in boxes, you'll need to do some planning to make sure that you have everything you need to get through the week. You might also need to talk with your co-parent about any schedule changes due to the move, like needing them to watch the kids on the day of the move. Although 35-40% of marriages in the U.S. end, your divorce and the circumstances around it will be specific to you. This means that you will need to navigate exactly how much you can rely on great co-parenting during the moving process.
Keep your kids involved in the move
Aside from packing, your kids should be involved in other parts of the move. Make sure that they know what time the movers are coming, how the moving day will look, and any other important details. If you are watching your kids on moving day and they are old enough to help, you can give them small but important tasks to do. This could be anything from sweeping a room after all the furniture is out of it or giving the movers water during the moving process. It's important to make sure that the move is something that they're a part of and not something that is just happening to them.
Make sure everyone has an overnight bag
If your kids can stay at your co-parent's home during the move, you should still make sure that they have everything they might need for a few days there. Things that they might accidentally pack could be things like braces supplies, acne medication, or other small items that don't use every single day. So if your child is one of the four million kids in the U.S. that have braces, you might need to make sure that they have their emergency tool kit just in case they have an issue with their braces. If they have mild asthma, you might need to make sure that their inhaler is not accidentally packed away.
Keep your co-parenting routine
Once you've moved into your new home, make sure that you try to stick to a routine the best that you possibly can. Interruptions to daily life are one of the things that kids might be worried about during a move, so you want to minimize them as much as possible. You should talk with your kids about any changes that may happen because of the move and give your kids time to adjust to a new routine and new home.
Moving is never easy, and moving with kids makes things more difficult. However, if you are aware of the issues that can come up when you're moving with kids when you're separated from their other parent, you can problem-solve ahead of time.