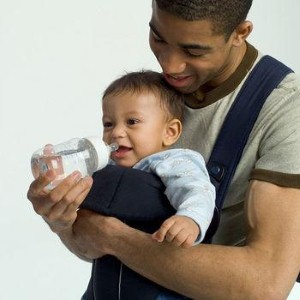 Fathers interested in finding more ways to cut expenses may want to look at what they are buying at the grocery store.
Cutting out soda and other sugary drinks from a family's diet may greatly impact the final tally at the register, especially if those types of drinks are a staple in the household.
Some have estimated that families who regularly drink soda can save more than $500 a year by switching to water, DailySpark.com reports.
Cutting out soda may also be an opportunity to combine fiscal responsibility with your parenting skills by teaching your children the health benefits of abstaining from drinks with a high sugar content.
Last month Diane Sawyer did a special news piece about people living in communities near the Appalachian Mountains. The report discovered an alarming number of children were suffering from tooth decay and suggested it was their high intake of the drink Mountain Dew that may be the culprit.
Since then, some health officials have urged parents to steer their children away from certain drinks that may be detrimental to a child's overall health.