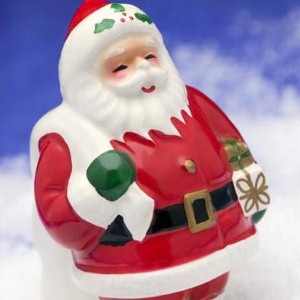 One of the most exciting nights of a child's year is undoubtedly Christmas Eve – going to sleep and knowing that the next time they open their eyes they will have presents to unwrap, magically delivered by Santa Claus during the night.
That is, if they believe in Santa Claus. Some online bloggers have been raising questions about whether – in this day and age – it still represents good parenting skills to tell your kids about Father Christmas.
Writing in the Chicago Tribune, health writer Julie Dreadhill claims that St Nick has increasingly come to represent commercialization and consumption.
Additionally, she explains that some mothers and fathers are not morally comfortable "deceiving" their children with the tale.
However, others argue that the magic of the Santa Claus story can help parents share a classic childhood tradition with their kids.
In fact, columnist Craig Wilson writes in USA Today of a father who nearly died from a fall while trying to make sleigh marks in the snow on the family's roof.
He praises dads who "will do most anything to keep the magic alive," explaining that the man's daughter still swears she heard Santa moving around on top of the house as she fell asleep.