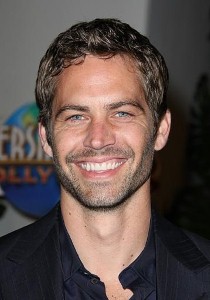 Paul Walker may be roaring into theaters today in the fourth installment of The Fast and the Furious movie franchise, but when he's home he packs the boys-with-toys mentality away and plays Barbies with his 10-year-old daughter.
In a recent interview with Parade, Walker said he bonds with his daughter, Meadow Rain, through food and playing with dolls.
"Meadow is definitely a girly girl," Walker said. "She likes to bake stuff with me and I've even played Barbies. I think my mom put it best. She said, 'Little girls soften their daddy's hearts.'"
The 35-year-old actor also talked father and daughter bonding on the set of the movie, with Meadow being able to visit her dad at work.
However, though she saw the process, Walker exemplified parenting skills when he told the UK website MyParkMag.co.uk he wouldn't be letting her see his new film.
"No, maybe when she's older!" he said.
The movie, which is rated R, reportedly contains violence and sexual situations that are not appropriate for younger children. However, the actor has also starred in kid-friendly movies such as Eight Below, which was inspired by a true story of trapped sled dogs.