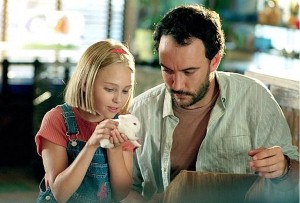 From buying organic foods and recycling to driving hybrid cars and making our homes more energy efficient, fathers can do a lot to help the environment. Some celebrity dads, however, have made saving the earth a part of their mission.
CelebrityBabyScoop.com recently wrote about how some big names in the music world are working to make a difference in the health of the environment.
Jack Johnson's summer Eco-Tour will donate 100 percent of profits to charities that support the environment, as well as arts and music education. In addition, his tour bus runs on biodiesel fuel and his latest album was recorded and produced in solar powered studios.
"It's so easy to fall into the path of just doing what everybody else does out of convenience, so we did this for the kids, especially the younger audience that comes to our shows, to let them know that you don't have to follow the norm and see that you can make a change if you want to," CelebrityBabyScoop.com reports Jackson telling DoSomething.org.
In addition to taking part in concerts that help eco-friendly causes, Dave Matthews' 2009 tour encouraged fans to recycle and volunteer, diverting more than 42,000 pounds of waste from landfills, according to the website.
Matthews also supports the concept of creating less trash at home.
"We use cloth diapers for our new baby because I think diapers might be the number three piece of garbage in terms of environmental damage. So, if you have a little cloth diaper service nearby, that's good," he told People magazine.