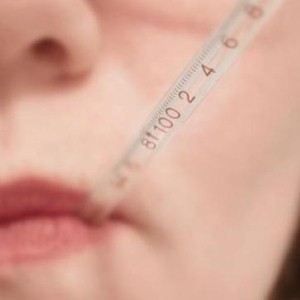 It doesn't matter how old you are – sometimes we all wish we could take a personal sick day to relax, watch some daytime TV and eat some junk food. Even kids. Luckily you tried (and mastered) every trick in the book during your school days, so you can spot a fake chicken pock (red magic maker) or a false fever (thermometer to the light bulb), like nobody's business. This experience will continue to pay off, and if your youngsters attempt to finagle a sick day you'll be hip to their tricks.
1. Take him to the doctor. Never take him at his word. Unless he's very clearly ill (you know what we mean), the only way to be sure is a trip to the doctor. He would likely would rather go to school than get his temperature taken – the conventional way.
2. Start planning your day together. You two are both staying home, what a great way to bond! You can pay bills, watch landscaping shows on TV and listen to The Smiths. You know – things kids love.
3. Watch over him like a hawk. If he's too sick to go to school, then he's too sick to do anything remotely fun. Maybe he'll change his tune when faced with a day of constant supervision, chicken broth and flat ginger ale.