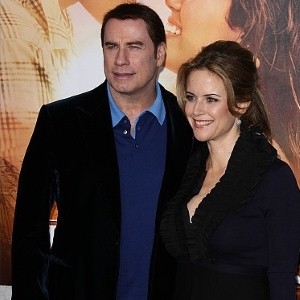 Hollywood couple John Travolta and Kelly Preston is sharing some good news with their fans – they're expecting a baby!
"It's impossible to keep a secret, especially one as wonderful as this," a message on the actors' websites reads. "We want to be the first to share this great news with everyone that we are expecting a new addition to our family."
The news comes following some very hard times for the Travolta family. In January, 2009, the couple's 16-year old son, Jett, died suddenly after suffering a seizure.
The new baby, who's due in November, will join big sister Ella Bleu, who's 10.
CBS News reports that the 56-year old actor has been talking about expanding his family for years. In March 2007, he told People magazine that he and Preston, who's now 47, were trying to have a third child.
"I really like having kids," Travolta said at the time. "I enjoy their energy and it keeps everything wonderful and hopeful. I grew up with six kids in my family. I thought I would have five or six."
Travolta is best known for his roles in films including Grease, Saturday Night Fever, Pulp Fiction, Get Shorty, Wild Hogs, Bolt and Old Dogs.