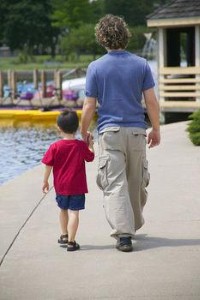 Louisiana has been told it has just over two weeks to add the names of two out-of-state fathers to the birth certificate of a Shreveport-born child they adopted.
The state has been given 15 days to comply with the order of U.S. District Judge Jay Zainey – however, Louisiana is asking an appeals court to overturn the ruling and halt the order.
Under Louisiana law, those who are single parenting may adopt, as may married couples. However, regardless of their perceived parenting skills, unmarried couples are not permitted to adopt a child.
Oren Adar and Mickey Ray Smith of California adopted their son, who was born in Louisiana, in New York state. They have asked for both of their names to be listed on the boy's birth certificate, but Louisiana officials claim it would break the law.
Zainey ruled in December that the state's Office of Vital Records should comply with New York law, because that is where the adoption was formalized.
But in Louisiana, the legislature has prefiled a bill that would make it illegal to create a birth certificate for couples who do not meet the criteria of the state's adoption laws.