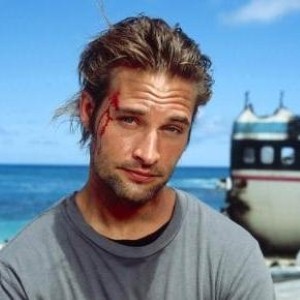 During a recent appearance on the Ellen DeGeneres show, actor Josh Holloway joked about the lack of sleep he's had since the birth of daughter Java nine months ago.
When DeGeneres said that he appeared well-rested, the Lost actor said that looks can be deceiving.
"I'm good at faking it," said Holloway. "She was up all night."
The actor admits that the sleepless nights are beginning to take a toll on his mental abilities as well. He recounted a story about how he was trying to help out during the middle-of-the-night feedings and was scolded by his wife, Yessica Kumala.
"I got up, and I am sitting there burping the baby when my wife scolds me. She said, 'What are you doing?' And I was just in shock. Like, 'What do you mean what am I doing?'" he recalled.
Although he thought he was holding and burping Java, Yessica told him she was holding the baby.
"I was burping the couch," he revealed with a laugh. "I had a pillow and was burping it."
He said the incident reveals one of the reasons it's women who have babies.
Holloway returns for the sixth and final season of Lost. It premieres February 2nd on ABC.