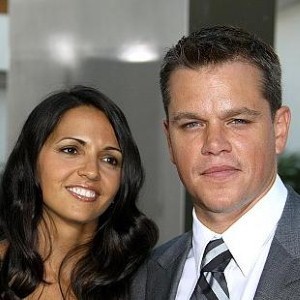 Recently actor Matt Damon was on the Late Show with David Letterman in an effort to talk about his new movie The Informant. Instead, he laid out what some may describe as obvious parental insight.
"I mean, boys and girls are just different," Damon told Letterman on the show. "A lot of people have written books about this. I'm not telling you anything you don't know."
The comment stemmed from the 38-year-old actor talking about how he spends his time with his three daughters and how that differs from his brother's family experience.
"I sit there and play princesses with my daughter, and I never told her anything about a princess, ever," Damon said. "Whereas I go to my brother's house, and he's got two boys. I walk in the front door, and I instantly get punched in the nuts."
Damon married Argentine-born Luciana Bozan Barroso in 2005 and became a stepfather to her daughter Alexia. The couple's first child together came the following year in June when Isabella was born in Florida.
On August 20, 2008, Barroso gave birth to the couple's second child, Gia Zavala Damon.