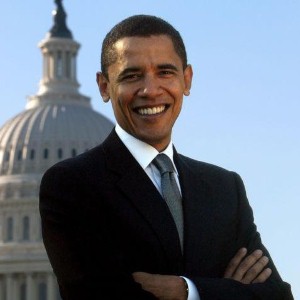 Democratic presidential candidate Barack Obama has opened up about his roles as both a father and a son in the latest issue of Men's Health.
The Huffington Post prints excerpts from the senator's interview, in which he explains that coming to terms with his late father's absence has contributed to his parenting skills and made him a "pretty good dad."
When Obama was two years old, his father left the family and returned to his native Kenya. The two would meet only one more time before the elder Obama's death.
Discussing the challenges of balancing a demanding political career with family, Obama admits that he has made "tradeoffs" and "sacrifices."
"You know, a lot of the best moments of family life happen spontaneously," he says. "If you have less time to devote to them, there are fewer of those moments."
The senator tells the magazine that he and his wife have tried to create "a zone of normalcy" that separates his two daughters – 10-year-old Malia and seven-year-old Sasha – from the political process.
"I have been able to transmit to them my absolute interest in them and my absolute love for them," Obama says.