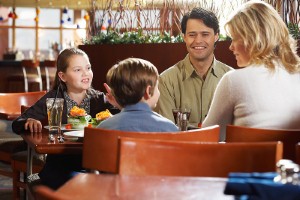 The American Academy of Pediatrics (AAP) recently proposed changes for the food industry to cut down on the number of choking-related incidents among children. Among their recommendations were to put warning labels on foods that are associated with a high-risk of causing choking and a commitment from the food industry to design new food and redesign current foods to minimize the risk of choking.
The AAP also recommends that parents be made aware of foods that may be choking hazards. Many foods that are thought to be "kid friendly" are actually dangerous. Foods like grapes, popcorn and nuts can easily become lodged in a young child's throat or lungs. Hot dogs pose the greatest risk, as they cause more choking deaths than any other food.
The AAP says that parents should not give children under the age of 4 round, firm foods unless they are cut into small pieces. Fathers can help to make potentially dangerous food items like grapes and hot dogs less risky by cutting them into little pieces. Hot dogs should be cut lengthwise before being chopped into smaller segments and grapes should be quartered.
In addition, kids should not be allowed to run, play or lie down while eating.
Fathers and mothers are also encouraged to learn first aid for choking and CPR in case of a choking incident.