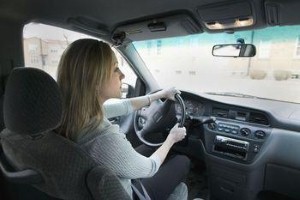 Teaching children how to safely operate an automobile is one of the most important measures fathers and mothers can take to keep their kids safe.
Today, if a teen has a driver's permit or license, he or she is probably old enough to have a cell phone too. Mobile phones are a great way to stay in touch with loved ones, especially as they graduate into independence. It's never a bad idea to give your son or daughter a call to make sure everything is alright.
However, he or she is probably also using that cell phone to send text messages to friends. Text messages can be a lot of fun so long as they're sent and received at the right time, and the right time is never behind the wheel of a car.
An insurance survey that polled people nationwide revealed that 8 out of 10 Americans believe that cell phone use while driving should be more heavily restricted. More specifically, the survey reported that 80 percent of Americans believe there should be a ban on text messaging while driving, 67 percent believe there should be more regulation over making calls and 75 percent of respondents believe these rules should apply to all drivers.
"In recent months, the debate about the dangers of DWD (driving while distracted) has intensified as more and more states consider taking legislative action," said Bill Windsor, an insurance agency safety officer. "The survey results confirm that there is strong public support for banning texting while driving. It also provides insight into support for additional restrictions policymakers may want to consider."
Fathers and mothers with strong parenting skills know when their children are at risk. If you feel like your son or daughter doesn't yet understand the importance of automobile safety, take some time to educate them. Consider explaining to them that being distracted on the road could potentially be dangerous and urge them to refrain from using the phone while driving.