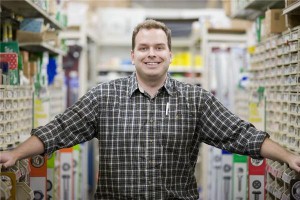 The recession has caused many American families to rethink the way they spend money – and an easy place to potentially cut costs is in the kitchen.
Planning out meals ahead of time can help you buy less expensive products in larger quantities and avoid last-minute convenience buys.
When you're at the grocery store, always compare value by weight or volume and don't hesitate to try out cheaper generic brands to see if they're up to scratch.
If you're the cook in the family, try to make bulk quantities of economical dishes like soups, stews and chilies. The leftovers can be frozen and enjoyed at a later date – this can be a particular bonus if you're single parenting.
It may seem challenging at first, but cutting down on the amount of meat your family eats can make a big difference to your wallet. Replace beef and pork with protein-rich beans, lentils, eggs or tofu.
Many families are discovering the fun and savings that come with a backyard vegetable garden. You may not get everything you need, but you can trim a few dollars from the weekly food bill.
Use your parenting skills to keep an eye out for coupons. This includes money-saving offers for restaurants – many of which are desperate to lure in customers during the recession.