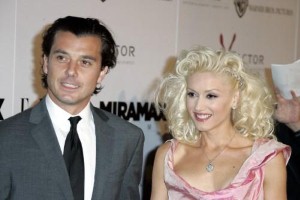 Like most working dads, rocker Gavin Rossdale admits that it's hard to leave his kids when he goes to work, especially when he's leaving for a tour.
"It's always painful when I leave on tour," Rossdale recently told Spin magazine. "It's the hardest thing. It never used to be difficult – I just had my dog and that was it. Now it's not easy, but it's reality. I want to set an example for my kids. I say, "Look at this house… this is how you get it."
Rossdale has two sons, Kingston, 4, and Zuma, 23 months, with wife and fellow musician Gwen Stefani.
He says that although the work-life balance is a challenge, it's not impossible.
"I don't understand the idea that you're unable to do both. People have done it for a long time, and you find a balance. I'm not going to be one of those dads who are always away and doesn't have any contact with home. I'm the opposite. I like that nomadic lifestyle and bringing the kids along is cool – they love it."
The 42-year old London-bred rocker, who has a successful solo career, is reuniting with the band Bush for a new album and a worldwide tour.