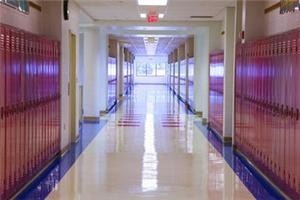 Fathers may want to warn their sons about an unusual, and sometimes very painful, game that's gaining popularity in the U.S. It's called "sack tapping." Need we say more?
The object of the game, which is popular among teen boys, is to hit a peer's groin area with an open hand and a flick of the wrist to see who can handle the most pain. Just say it – ouch.
While the game is viewed as just that by many kids, fathers should know that this isn't just a matter of boys being boys. There have been several incidences in which sack tapping has permanently disfigured young men.
The Los Angeles Times reports that a 14-year old boy from Minnesota had to have a testicle removed after a particularly fierce sack tapping incident at school.
His urologist, Dr. Scott Wheeler, told KARE-TV that he operates on as many as three or four boys suffering from sack tapping injuries like ruptured testicles each year.
"It's gotten way out of control," Wheeler told the news provider. "All parents need to have a talk with their kids not to do it. It's lost its humor."
Just how common is it? You Tube features many videos of sack tapping attacks and it has taken over the number one spot of hot searches on Google.