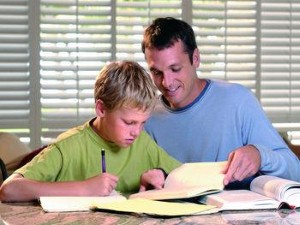 With the unemployment rate remaining high at nearly 10 percent, many fathers continue to struggle to make ends meet for their families. According to the Bureau of Labor Statistics, Americans with only a high school diploma are twice as likely to be unemployed compared to those with a bachelor's degree.
Many unemployed or underemployed parents now have an opportunity to go back to school online with full scholarships from a program called Project Working Mom 2010. Don't let the name fool you – it's for dads too!
Project Working Mom 2010 is awarding up to 285 full-tuition scholarships totaling nearly $5 million to participating accredited online institutions.
The flexible nature of online schooling allows parents to tailor their education to fit their schedule. By studying online, students also don't have to worry about traveling to campus or finding childcare.
"When we first started the Project Working Mom program, we knew there were problems adults faced when returning to school, but we were unaware of the magnitude of it," said Terrence Thomas, of eLearners.com, the company that started Project Working Mom. "Attempting to overcome the barriers of time, money and confidence is ominous."
According to ScholarshipExperts.com, only two percent of all financial aid resources are scholarships and grants directed toward non-traditional students, like those who are pursuing certificate or degree programs online.
Dads can take advantage of this scholarship opportunity by submitting an application and essay at ProjectWorkingMom.com. The next deadline is September 30, 2010.