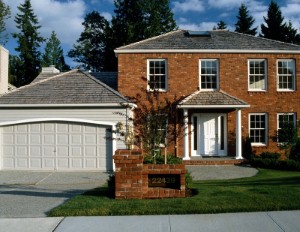 If you're like many fathers, the recession has given you a much-needed push to cut your household expenses, whether it's "just in case" or if you or your spouse has been laid off. So how else can you save money each month? There are some simple things you can do, right from your home office, that could potentially save you hundreds of dollars or more a year.
Experts say now is a great time to refinance your mortgage, especially if you have an adjustable rate mortgage. Rates are still at historic lows and if you shop around and are able to lock in a lower rate, you could save hundreds every month.
Greg McBride, a senior financial analyst at personal finance website Bankrate.com, tells Parents.com that it makes sense to refinance if you can shave one-half to three-quarters of a point off your current mortgage. To see how much you'll save, use one of the many mortgage payment calculators available on-line.
Shopping around for a better rate can also be used to save money on other loans, like a car loan or student loan as well as credit cards. Sometimes all it takes to get a better interest rate is calling your current lender.
Another great way to save money is to re-evaluate your current insurance policies. Check out the competition for lower car and homeowners' insurance rates and see if you are overpaying simply because you have too much coverage. For instance, if you have an older car, should you still have collision coverage?
Many insurance companies will give you a discount for carrying more than one policy with them as well. Contact a professional near you to discuss switching everything – auto, home, life – to one insurer to save money.