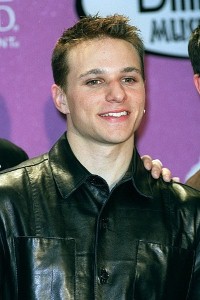 Former boy band member, Dancing with the Stars winner and father Drew Lachey has moved his family out of Hollywood and back to his childhood hometown of Cincinnati, Ohio.
"It's great being back close to family and, you know, when we think of a childhood, this is what we think of," Lachey recently told People magazine. "We don't think of Calabasas and the Sunset Strip and the Grove. We think of Cincinnati and a more innocent and carefree lifestyle as opposed to the hustle and bustle of Hollywood."
He says the transition from Tinseltown to the Midwest has been relatively easy for his family, which includes wife Lea, 4-year old daughter, Isabella, and 3-month old son, Hudson.
Lachey tells the news source that Isabella loves the Ohio weather – with snow in the winter and lightning bugs in the summer.
"She's really embraced it and she's doing well in school and she has a lot of friends. We're fortunate to move in with some great people on our street, so we are feeling pretty blessed right now."
While the family calls Cincinnati home, Lachey explained to the magazine that they named their son with another one of their favorite places in mind.
"Hudson is just a strong name, a classic name, and when we hear it, it just reminds us of New York, which is our favorite city in the world."