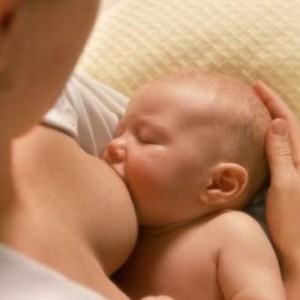 Results of a recent study that was released in the latest issue of Pediatrics indicate that, along with numerous health benefits, breastfeeding can help save new moms and dads a great deal of money. The researchers found that parents in the United States who choose not to breast feed spend around $13 billion in total each year, according to ABC News.
Though the report raises some interesting questions, it has been criticized by some for how they landed at that figure, citing an absence of taking into account how much it costs to breastfeed. However, the study's author maintains that regardless of the actual estimate, breast feeding is still incredibly beneficial.
"Breastfeeding is a very important economic and public health issue," Dr. Melissa Bartick, lead author and an instructor in medicine with the Harvard Medical School told the news source. "We need to support families more if we hope to achieve higher breastfeeding rates."
Other experts say that the growing number of research pertaining to breastfeeding is encouraging as many states are passing laws making easier for new mothers to do so.
According to recent statistics from the Centers for Disease Control, 73.9 percent of infants born in 2006 were breastfed at some point.