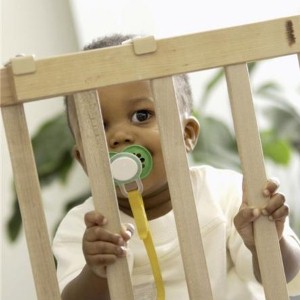 Nearly all homes with young children have cribs. However, results of a new study seem to indicate that the furniture may be doing more harm than good. Around 10,000 infants are taken to the emergency room each year as a result of injuries caused by cribs, playpens and bassinets, WebMD.com reports.
The study was published online in journal Pediatrics. Researchers collected and analyzed data over a 19 year period. What they found was that 80 percent of the injuries were related to cribs and most were the result of children falling or jumping out of them. Additionally, 15 percent of children were hurt falling inside the crib and around 6 percent were injured after getting caught.
The news source reports that, while most of the injuries were not life threatening, child safety experts praise the study for shedding light on what has been an under-recognized issue over the years.
"You have to be careful no matter where your baby is," pediatrician Rachel Y. Moon told the news outlet. "There are a lot of things that can be done to cribs, playpens, and bassinets that can make them safer."
According to the Consumer Product Safety Commission, parents should regularly check to see whether all visible hardware is securely in place. In addition, if one side of the crib is loose, the should not put that side against the wall, but instead stop using the crib.