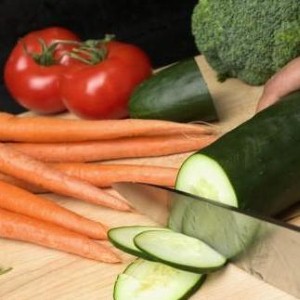 For dads who have tried tirelessly to get their kids to eat healthier fare, maybe all it takes is flashing a smile every now and then. A study conducted by French scientists recently found that children responded positively to photos depicting happy people eating food – regardless of whether or not it was one of their favorite treats.
The findings were published in the journal Obesity, Reuters reports, and while it revealed that adults' eating preferences are influenced primarily by body image and weight, it found that children's tastes was much more strongly tied to emotions. The findings were strongest in children between the years of 5 and 8, and the study is especially groundbreaking as it is the first of its kind.
"To our knowledge, no experiment has shown the influence of 'disgusted' or 'pleasant' faces on children's desire to eat," researcher Sylvie Rousset told the news source.
Cracking a smile can go a long way, especially as childhood obesity rates reach their highest levels in three decades. So while you may not like eating broccoli or asparagus yourself, putting on a happy face while you consume some veggies will make your son or daughter much less like to share your aversion.