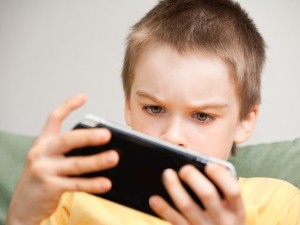 Most parents try to curtail the video game habits of their children to ensure their time is spent doing more productive things, and results of a recent study would suggest parents are right in limiting the game's usage. Researchers have found that kids who are addicted to video games are much more likely to experience depression, anxiety and poor grades, CNN reports.
The study was led by psychologist Douglas Gentile, who looked at the gaming habits of more than 3,000 primary and secondary school-age children. What the group found was that around 9 percent of the subjects were pathological gamers, meaning the practice affected some aspect of their lives. Of that group, 84 percent remained addicted two years after the study began.
The findings stress the importance of moms and dads teaching their children moderation when it comes to activities such as video games.
"It allows us to take a harder look at how gamers play and whether there is balance in the lives of our children and teens," spokesperson for the American Academy of Pediatrics (AAP), Dr. Don Shifrin, told the news source.
According to the AAP, elementary school-age children should be limited to around one hour of screen time per day, while high schoolers should be kept to around two.