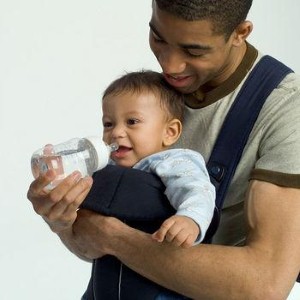 Results of a new study may make parents of young children think twice about stopping at McDonald's for a quick bite on the way home. Researchers found that moms and dads of youngsters tends to lead less healthy lifestyles than their peers who do not have children.
The study, which was published in the journal Pediatrics, analyzed the habits of more than 1,500 adults with an average age of 25. The study found that the mothers of young children tend to eat more fatty foods than childless women, while fathers of young kids were more likely to get less physical activity.
The main culprit for the disparity is likely to be time. Easy-to-prepare foods are almost always less healthy than any alternatives, and with a great deal of time spent parenting, many dads find it difficult to squeeze exercise into their schedules. However researchers are quick to point out that the study is not meant to point fingers.
"This isn't a study about blame," co-author Jerica Berge told the Associated Press. "This is about identifying … a very high-risk time period."
The findings come soon after an additional study by the YMCA revealed that around 58 percent of children between 5 and 10 aren't getting enough physical activity, and spend less than four days a week playing outside.