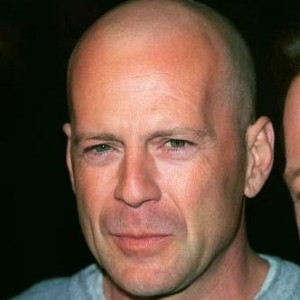 Actor Bruce Willis says fellow actor and dad, Will Smith, gave him the best advice he has ever received.
Following his 1998 divorce with wife Demi Moore after 11 years of marriage, Willis was advised by Smith to keep things amicable for the sake of the couple's three daughters – Rumer, Scout and Tallulah.
"I would do anything to defend my family and I have always made my daughters the highest priority in my life," MusicRooms.net reports Willis telling the British newspaper, The Sun. "I have tried to be the best father possible to them and I think they're turning out pretty well."
Remaining good friends despite their divorce has earned Willis and Moore the title of the "happiest divorcees in Hollywood" by the Daily Mail newspaper.
Besides attending each other's weddings to new and younger spouses, and taking family vacations together, Willis insists that he has come to be friends with his ex-wife's new husband, actor Ashton Kutcher.
"It took people a long time to wrap their minds around the fact that I could be friends with my ex-wife's new husband, but we are friends," Willis told the Daily Mail.
Willis' latest action movie, The Expendables, which also stars Sylvester Stallone, Arnold Schwarzenegger, Mickey Rourke and Jet Li, hits theaters in August.