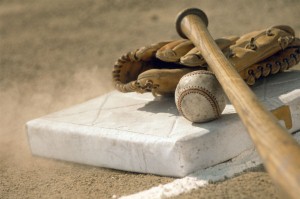 Almost every dad wants his kid to be the next LeBron James or Mia Hamm, but it's not likely that your youngster will make it to the big leagues. Still, many parents remain woefully unrestrained at youth sporting events, making them both targets of ridicule and a huge source of embarrassment for their athletic offspring.
Luckily, supporting your kid and not being a nuisance are not mutually exclusive, and there are a few easy ways to save your dignity.
1. Lash out at the officials. Everyone can see that the other kid clearly traveled. And that yellow card? Outrageous. These guys may have to wear hideous shirts, but there's no excuse for being that blind. Don't save the anger for the barista at Starbucks – this guy deserves it.
2. Boo It may be tempting to not lay into the opposing team's pitcher after he just walked his fourth straight batter, but how will he learn that's unacceptable? Don't forget scream at your team's goalie who just fell asleep, either. What does he think this is, a game?
3. Be a super fan. Encouraging your son or daughter is a must, of course. Signs, cowbells, chants used to just be a thing for weird moms in fanny packs, but you're in luck, dads should do it now too!