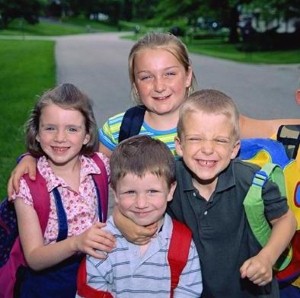 "Come on Dad, I'm the only one who doesn't have one" may not be your child's best argument for getting a cell phone. But with the number of children using them on the rise, along with the simple facts that they are helpful in keeping tabs on your kids and can be an essential safety device for many families, chances are you may be considering purchasing one sooner rather than later.
What about the cost? Parents everywhere have heard the horror stories of fathers who have received $500 monthly bills when their kids have gone on calling or texting binges. But making the decision to give your child or teenager a cell phone doesn't have to break the bank.
Among the tips for keeping cell phone charges in check include buying a pre-paid plan that only allows the phone a certain number of talking or texting minutes each month. Cell phones from a provider like Firefly Mobile start at less than $50 and monthly plans are as low as $10.
In addition, many cell phone companies provide devices with security features that allow parents to restrict incoming and outgoing calls as well as limit or restrict texting. These features will also keep costs down.
Another option to keep cell phone costs low is to give your child the phone only when necessary, like when they're going out with friends or staying at someone else's house.