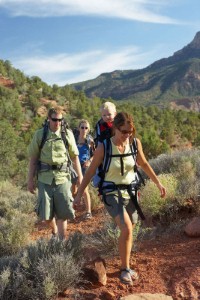 The months of March and April are prime sign-up time for summer camps of all kinds. While most fathers agree that the experiences their children will gain by going to camp are worth the expense, many will have sticker shock when they learn just how much keeping their kids entertained throughout the summer months will cost. However, there are some tips parents can use to get the best possible deal when it comes to sending kids to camp.
It's important for fathers to do their homework ahead of time and find the right camp for their child or children. According to bankrate.com, signing kids up early can often qualify families for discounts as well as ensure they get into the program they want. Enrolling more than one child can also help cut costs, as many camps offer sibling discounts ranging from 5 to 15 percent off tuition.
Parents should also keep in mind that scholarships are available for camp. According to the American Camp Association, 95 percent of accredited camps offer "camperships" that range from discounts to full tuition.
Lower cost options like Girl Scout, Boy Scout or YMCA camps are designed to be more affordable but just as fun and educational.
Many camp programs also offer payment plans that will help spread the cost out over a longer period of time. This option may help parents who find the total cost overwhelming. Others offer gift certificates that friends and family can purchase to contribute to the camper's fees.