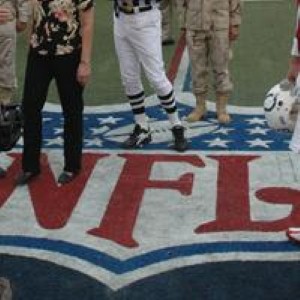 There is no doubt that on February 1st, fathers, sons and daughters across the country will be getting together to enjoy the Super Bowl.
Ahead of the big game, Pittsburgh Steelers coach Mike Tomlin has written an opinion piece in USA Today about the power of fathers to inspire greatness in their kids.
He describes his own stepfather's selfless parenting skills. A postal worker, Tomlin's dad worked the overnight shift so he could be the coach of his son's baseball team.
As the two men spent more time together, Tomlin realized that he was learning important skills that stretched beyond the sports field.
"He was teaching me how to be a man. He was teaching me how to be a father," he writes.
Tomlin says that his father helped him learn how to be a responsible and caring dad to his own kids, Dino, Mason and Harlyn Quinn.
"Though not every boy may aspire to become a football coach, every father can aspire to become the dad of his child's dreams," the coach writes.