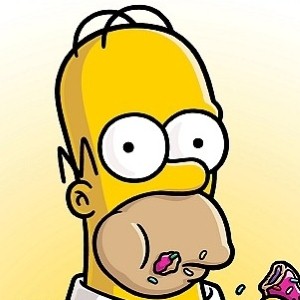 The fall television season is here, which means a number of wacky dads will shortly be making their way into our homes. From John Cryer's outlandish antics as Alan Harper in Two and a Half Men to William Shatner's most probable absurdity in the upcoming $#*! My Dad Says, primetime hours are about to be filled with some pretty annoying patriarchal figures.
Unfortunately, though most sitcoms don't feature such hilarious and iconic patriarchs, once in a while, a true small screen hero is born. We decided to raise our remotes to the five most awesome dads in television history.
1. Al Bundy. Yes, the guy was a shoe salesman. And although the Chicago-native needed to swallow his pride during the day, he was king of his castle at night. Besides, as he waltzed his way from the bathroom to his armchair with a newspaper tucked under his arm, he was nothing short of money.
2. Jack Bauer. It's true that the dude may have been a little more concerned with counter-terrorism than spending quality time with his daughter, Kim, but who cares? Jack Bauer is Bruce Wayne, a Heineken and total awesomeness rolled into one mortal dude. In other words, he's just the man.
3. Frank Barone. Every dad wants to be Frank Barone when they're older, plain and simple. You get to bark at your wife until dinner is on the table. You can laugh at your children, who are too old to admit they're offended. Best of all? Membership to a kick-ass caribou lodge.
4. Tony Soprano. Textbook sociopath? So what? As a capo in a prestigious Mafia family, the guy spent his days slinging back drinks at the Bada Bing and his nights boning babes in-between high-stakes poker games. Besides, when the rotund hitman wasn't in therapy or putting a cap in someone's head, he was giving AJ a heartfelt noogie or cheering on Meadow at her soccer games.
5. Homer Simpson. He's fictional. He's animated. But if there's one grand-slam of a dad, it's this guy. From his donut daydreams to his continual downing of Duff beer, the nearly-bald cartoon character represents the eternal Everyman.
While these dads certainly have their place in the Father Hall of Fame, home audiences are due for another one. Let's keep our fingers crossed there's another anti-hero coming to our television sets any day now.