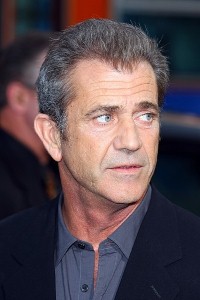 Your daughter refuses to wear anything but her Dora the Explorer pajamas to school. The carpool lane is backed up. Your son spills grape juice across the one un-stained tie left in your closet and his teacher has requested an impromptu after-school conference regarding his predilection for eating paste. You should have been an actor.
When things become hectic and borderline hellacious with the kids, it's easy to daydream of the good life that perhaps could have been yours had you been a little bolder, a little more daring and, let's face it, a little taller.
But, before you get carried away envisioning a montage of yourself lounging poolside with a bevy of beauties, an umbrella drink in one hand and the next Christopher Nolan script in the other, take a look at two celebrity dads gone wrong who have been lambasted in the press recently and count your blessings.
Mel Gibson. The former star of Mad Max has fallen on some hard times. Gibson is one celebrity dad who has been having a rough time of it for a few years now. The former family man, who has seven children with his now ex-wife, Robyn Denise Moore, separated from Moore in 2006 and began a relationship with his alleged mistress Oksana Grigorieva, with whom he had a daughter, Lucia, in 2009.
After DUI arrests, allegations of abuse and leaked recordings of Gibson accusing Grigorieva of spending all his money, something tells us that Hollywood won't be calling on him in the near future.
Kelsey Grammer. The man has had a truly prolific career, and we're not talking about his acting. Grammar, whose last divorce made the tabloids earlier this year, has fathered five children with four different women.
Here's the timeline: His had his first child (actress Spencer Grammer), with wife Doreen Alderman, a dance instructor, in 1983. The pair divorced. While he was married to his second wife, stripper Leigh-Anne Csuhany, Grammer had a child out of wedlock – daughter Greer Kandace. The pair divorced. Grammer married his third wife, Playboy model Camille Donatacci, in 1997, and the two had two children via a surrogate mother – son, Jude Gordon Grammer and daughter Mason Olivia Grammer.
However, after Grammer reportedly ignored his family this past father's day, the pair divorce. Happily, it appears that the 55-year-old performer quickly recovered from the blow, as he is currently expecting his fifth child with girlfriend Kayte Walsh.
We're exhausted just thinking about his escapades.
Though clearly there may be no obvious life lessons to be learned from these two lotharios (other than the ones your kids are taught in health class), they do serve as a good reminder that things in the real world may not be so bad after all.